WELCOME TO UQBA
University of Queensland Business Association
The University of Queensland Business Association (UQBA) provides its members with deals to the best venues and make connections with our corporate sponsors


DISCOVER MORE DISCOVER MORE TALK TO US TALK TO US
2,200 Members
Join UQBA today to become a part of Queensland's largest business student society with over 2,200 student members!

20+ Corporate Sponsors
UQBA's diverse range of corporate sponsors are actively involved with UQBA's Corporate and Careers events.
Program Diversity
UQBA caters for students pursuing studies in fields including but not limited to Business Management, Commerce, Economics, BAFE, Law and Information Technology.
Plan your year with UQBA
Click the link below for a comprehensive list of our event dates as well as some key dates featured by our higher level sponsors!


CONTACT US CONTACT US UQBA 2022 CALENDAR UQBA 2022 CALENDAR
GET IN TOUCH
Connect with Us
Facebook
We routinely post about upcoming UQBA events and career opportunities for students on our Facebook page. Make sure you like us and click 'see first' under the following tab so you don't miss a thing!
Instagram
Keep up to date with our BizPass deals and check out photos of our events on our Instagram feed. Be sure to check out our new Humans of BA series featuring the stories of our executive team!
LINKEDIN
LinkedIn is a hugely valuable resource for any student interested in corporate networking. Hear first about our corporate events and career opportunies by suscribing to our LinkedIn page.
SNAPCHAT
See footage from our events live and get an insight into the workings of our executive team via. Snapchat. If you're lucky you might even catch a glimpse of BizBear!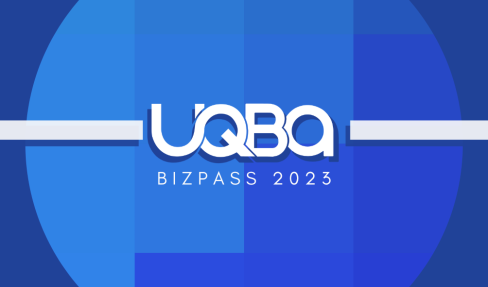 join now
Join UQBA Today
Join UQBA today and gain access to our membership card, the "BizPass", providing access to a range of discounts at retailers, nightlife venues, bars and restaurants around Brisbane. Available for only $5. 


Recent Blogs
The Latest with UQBA